Even though you're "accomplished" by outside standards, are you yearning for more meaning and purpose? Do you struggle with self-judgment, comparison, and fear… though you hide it well? Are you ready to feel as self-possessed on the inside as you look on the outside?
These days women are adeptly spinning plates, but are unsure to what end. They've achieved all kinds of success they can't seem to recognize or internally celebrate, and yet every mistake haunts them. Bogged down by responsibilities and "shoulds" both in and outside their own heads, they're disconnected from their own wants and needs.
Often these women are perpetually confused about what's okay to want and push for in their relationships and work, and how the heck to even go about getting it. They're stuck feeling selfish if they dare put the focus on themselves, and yet not doing so causes them to feel unfulfilled and inadequate (and sometimes down-right bitchy).
It's time to STOP.
To stop allowing fear and doubt to drive your choices.  To stop sabotaging yourself by making commitments you resent. To stop putting everyone else's needs above your own.
You CAN have a rich, soul-filled life, feel inspired and joyful, all while keeping the boundless energy to be the rock you are for your friends and family.  You CAN have a career that is an extension of your natural gifts, talents, and motivation.  You CAN put yourself back on the priority list without compromising other people or things – in fact, you MUST. Your health, loved ones, emotional well-being and bank account will
Meet Abby
I'm Abby Havermann, an Author, Speaker, and Coach focused on inspiring women to claim the value-driven, meaningful and impactful personal and professional lives they're meant to live. I enjoy a good book, a dry glass of wine, a difficult hike, an occasional Netflix binge, and learning from my Humble Pie moments in life to grow myself and others so we can work together toward the greater good.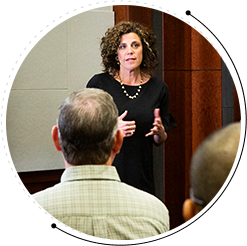 Ready to Take The Next Step?
For more information about any of the products and services listed here, schedule a meeting today or register to attend a seminar.